By Sophie Hartman, Nguyễn Thị Thu Thảo & Võ Thị Quế Chi, Association of Southeast Asian Social Enterprises for Training in Hospitality & Catering (ASSET-H&C) –
Over the past decades, the hospitality and tourism (H&T) sector has become a major driver of economic growth and employment in the Mekong Region. Female workers represent a significant proportion of this growth, yet they still face varied challenges that hinder them from fulfilling their career prospects. In an effort to lift some of these barriers, many vocational training centers have been equipping future tourism workers, especially women, both comprehensive training and marketable skills. This has been proven to positively empower women to sustain and advance their career in the industry.
The H&T sector presents both opportunities and challenges for women empowerment
More than half of those working in this sector are women, often young, low-skilled and lacking education. While H&T can truly provide a vehicle for social mobility, economic empowerment and inclusion for women, challenges remain in providing them a decent and equal working environment.
In the Mekong region, as well as in other regions, these challenges largely lie with gender norms and stereotypes that bleed into the workplace. It is found that social norms impact the H&T sector to a greater extent than other sectors as occupations are increasingly assigned with gendered attributes. The similarities between women's prescribed domestic duties and the demand for allegedly 'feminine' traits relating to "hospitableness" are referenced alongside the ease with which 'unskilled' workers can land jobs in the industry.
Recent statistics on women employment in Vietnam show that "the rate of female workers in informal employment is relatively high, especially in service sectors, […] 70% in Hotels & Catering". This is detrimental to the labor market's sustainability "because these informal employees do not have access to employment benefits and social insurance, which make them disadvantaged and vulnerable".[2]
Vocational training offers better career choices to vulnerable women 
 Access to quality vocational training with a high focus on life skills is a fundamental first step to future empowerment of young women entering the H&T industry. Such training greatly increases their value to prospective employers, particularly employers in high-end hotels and restaurants. Armed with a training certificate officially accredited and acknowledged by industry professionals, young women from marginalized backgrounds are able to enter the labor market with greater value, thus helping to shift the balance of power between employees and employers. Such graduates are able to choose their employer with greater freedom and seek higher average salaries and, as such, have greater agency and independence in shaping their careers.
The members of the Association of Southeast Asian Social Enterprises for Training in Hospitality & Catering (ASSET-H&C), a network of vocational schools across the region, provide a path to employment in the H&T sector for vulnerable youth. They adopt a comprehensive and holistic approach to training with a special focus on life skills which are highly valued by the industry and enable their students to stand out once in employment. This way, they thrive to cater to the specific needs of trainees, notably female students.
Huong's success story
Many alumni of ASSET-H&C's member schools are living examples of the transformative effect of education. Đặng Thị Hương is one of them.
She was born into a rural family whose annual income came from farming a few paddy fields. At the age of twelve, she traveled to Hanoi seeking jobs that would alleviate the financial burden on her mother and would help keep her siblings in school. She found work as a baby-sitter for local families and was paid a mere 150,000 VND (USD 6.50) a month.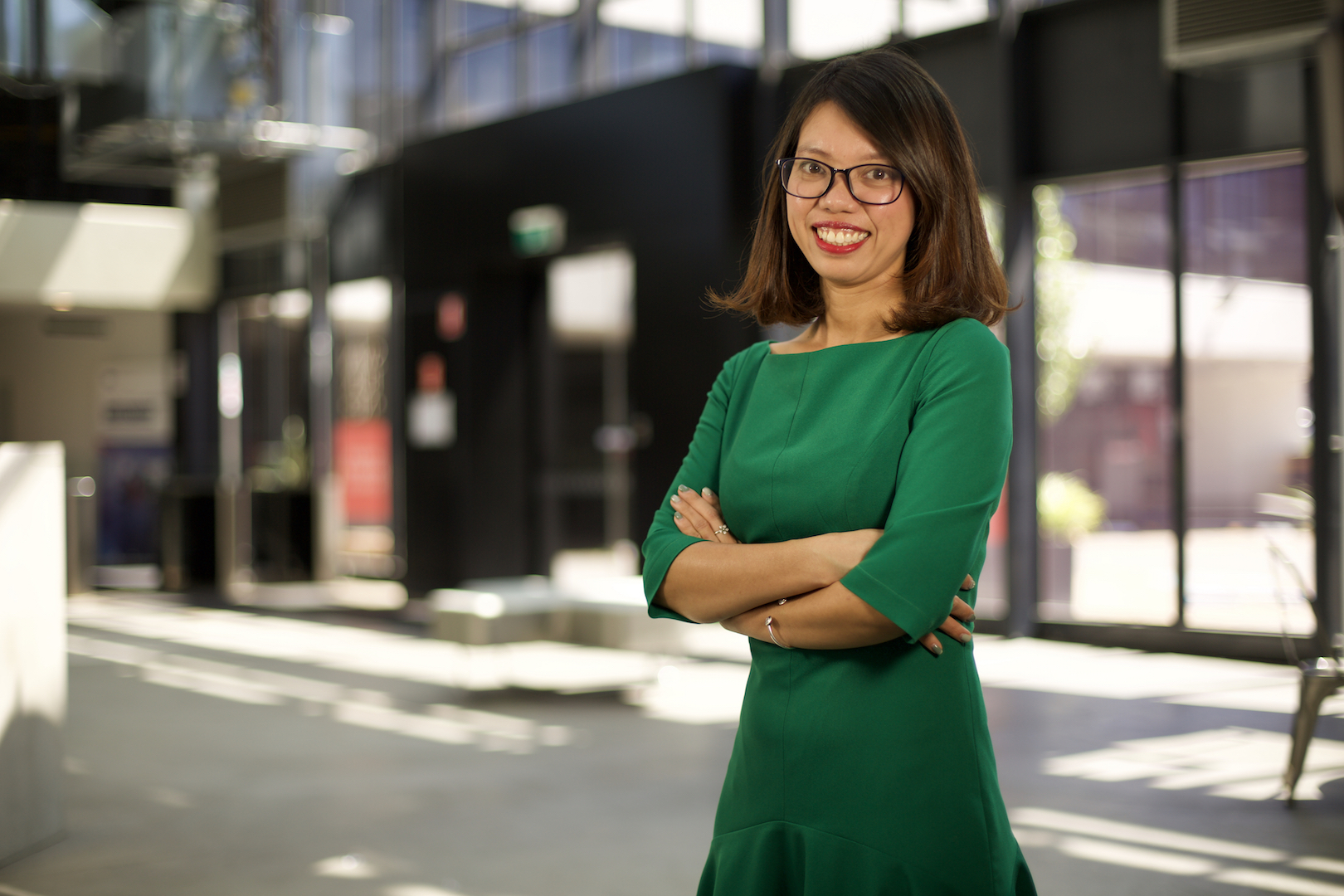 She took it upon herself to go back to school and enrolled herself in night classes. However, her host family would not allow it and kicked her out of the house. She then became a street kid. To keep supporting her family, she would wake up at 2 am every morning to cook and sell sticky rice on the streets of Hanoi.
A couple of years later a friend introduced Huong to KOTO where she soon enrolled as an official trainee. Huong then worked for two years at the prestigious Intercontinental Hanoi Hotel Westlake. In 2012, she was awarded a scholarship to study in Australia. After earning a Master's Degree, she worked for an IT firm in Melbourne.
Huong decided to go back to Vietnam and work for KOTO knowing she could give back by supporting many young people who, like herself, could lead a better life.
To give others the same opportunities that she had, she is now working as Director of Partnerships and Strategy for KOTO while running her own Social Enterprise – HopeBox – which helps rural Vietnamese women who have experienced domestic violence obtain a fresh start.
Huong's story demonstrates how vocational education gives disadvantaged women a chance to build a better future for themselves with a successful career.
"Paid. Valued. Recognized" provides a perspective of initiatives promoting women's empowerment in the Mekong H&T sector
In face of COVID-19 and its ongoing impacts, H&T is urged to reinvent itself to emerge stronger and more sustainable. This includes greater focus on vulnerable groups to ensure that no one is left behind.
 While skills training certainly boosts women's position and confidence to pursue promising career pathways, progression on gender equality and women's well-being requires significant, holistic, and collaborative interventions. To truly include and benefit women at the same level as men, it calls for proactive actions and greater dedication to creating social impacts from private entities in the H&T sector in the Mekong region. Meanwhile, guidance from government and support from non-profit organizations are also required to ensure that barriers are lifted and opportunities become more accessible.
Plan International and ASSET-H&C have recently collaborated to map out emerging good practices among employers that support women's empowerment in the H&T sector. The findings from this research have been consolidated and published in "Valued. Paid. Recognized."
The research draws upon key publications on women's empowerment, gender equality and women's position in the hospitality and tourism sector in general and in the Mekong region. It also showcases the best practices that promote personal and professional development for disadvantaged students, especially young women, from five ASSET-H&C member schools – KOTO in Viet Nam, Inle Heritage Hospitality Vocation Training Center in Myanmar, and Ecole d'Hôtellerie et de Tourisme Paul Dubrule, EGBOK and Sala Baï Hotel and Restaurant School in Cambodia.
The research is now available for download on

ASSET-H&C website

.
---
[1] Article adapted from "Valued. Paid. Recognized.", Desk Review of Business Efforts in Promoting Women's Empowerment in the Mekong Hospitality and Tourism Sector by Plan International and ASSET-H&C.
[2] Vietnam General Statistics Office, October 6th 2020. Press Release: Labour and Employment Status in 3rd Quarter and The First 9 Months of 2020. https://www.gso.gov.vn/du-lieu-va-so-lieu-thong-ke/2020/10/thong-cao-bao-chi-tinh-hinh-lao-dong-viec-lam-quy-iii-va-9-thang-nam-2020/
All views and opinions expressed on this site are those of the individual authors and comments on this site are the sole responsibility of the individual contributor.