By Angelique Masse-Nguyen, Founder, NOI – 
For International Women's Day month of March, media company NOI, will share a series of articles on Sustainable Vietnam on data they have compiled on what Vietnamese women have told them about beauty; sexual harassment; work; sex; marriage and children; and housework. NOI is platform for shaping new narratives for women in Vietnam.
More than 40,000 Vietnamese women connect and discuss every day on NOI channels. Then, what have Vietnamese women told us over the last few months, starting with beauty?
"Summer is here, let's show off your Beach Body."
Women are continuously exposed to beauty directed through mass media channels and social networks, leading to pressure and perpetual questioning of our appearance and feelings of inferiority.
The inferiority complex is extremely real for most of the NOI community, with 65% sharing feelings about their appearance, at best neutral to extremely negative.
"In high school, because I was not ´standard' per the classic beauty definition of the boys in my class, I was often commented on, ridiculed and mocked." – Anonymous NOI community member.
100% of our audience shared having been disparaged for their appearance. Friends and families appear to make them feel the most guilty about their looks.
And this has consequences:
60% of participants in the survey shared that their low self-esteem has impacted their love life; and
43% feel that it is affecting their career.
More than 75% felt ashamed after receiving comments on their appearance, and 10% felt suicidal.
The impact of beauty standards and comments on each other appearance is rarely talked about with others, as 41% of participants shared that they never had any conversations about their appearance and self-esteem at home or at school.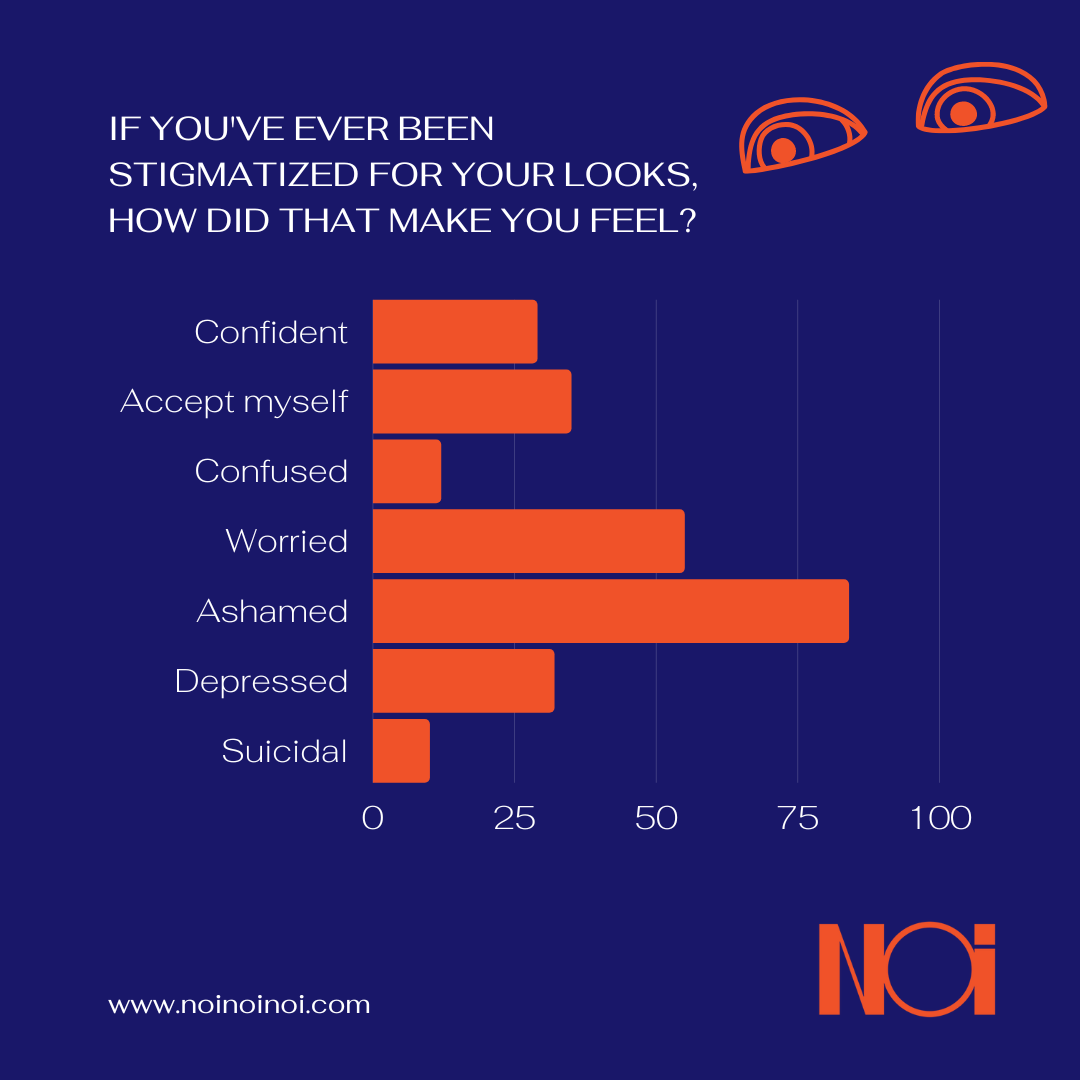 Creating spaces to have open discussions is an important part of what NOI is working to achieve and to challenge perceptions such as beauty so more voices can be heard and all can proudly state:
"Beauty is when you look at yourself in the mirror and fall in love with that person. When you know you're the best version of yourself and are confident about it; the insults can't knock you down; you are your own beautiful." – Anonymous NOI community member.
Get access to the complete data by visiting the NOI website.
NOI is a new media company committed to telling the stories of Vietnamese women by putting women at the centre of every content they create, celebrate and discover. NOI's ambition is to be the leading digital media for the new generation of Vietnamese women shaping new narratives and connecting women.
---
All views and opinions expressed on this site are those of the individual authors and comments on this site are the sole responsibility of the individual contributor.