By Angelique Masse-Nguyen, Founder, NOI – 
For International Women's Day month of March, media company NOI, will share a series of articles on Sustainable Vietnam on data they have compiled on what Vietnamese women have told them about beauty; sexual harassment; work; sex; marriage and children; and housework. NOI is platform for shaping new narratives for women in Vietnam.
Almost 90% of women surveyed shared that they have encountered sexual harassment. 
Many reflect that they have been harassed from a very young age. Most (63%) did not seek help due to not fully understanding that it was harassment. They didn't know how to react and did not immediately understand what had happened to them.
"It took me about 6-7 years to realise I had been harassed."
" I was 14 years old when I realised I was sexually harassed. Thanks to foreign tv series, I learned that there are some acts that I can reject. No one had taught me that."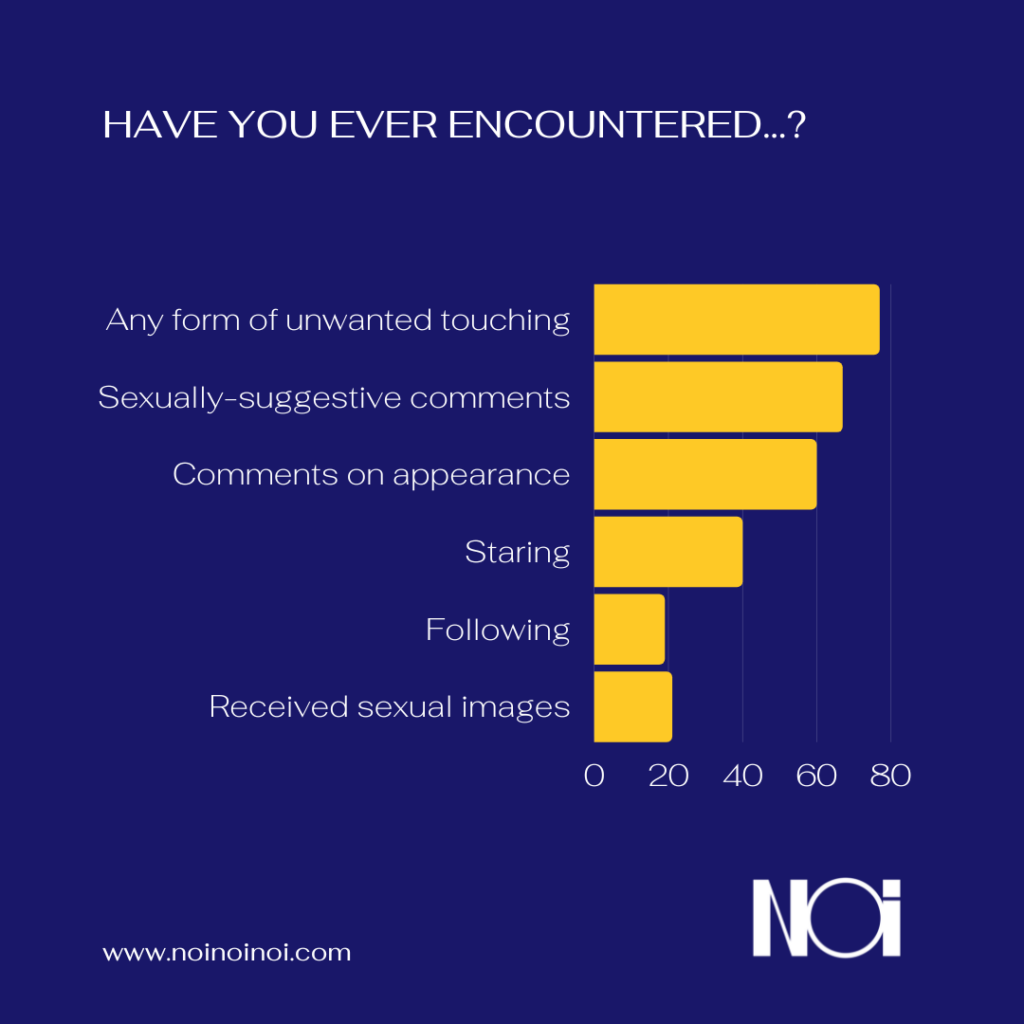 Only 20% of the victims seeking help were satisfied with the support they received.
"I don't trust enough to share with others. I worry about what they will say, and I don't want anyone to know about it, even relatives. If I share about it, people will tend to blame me too. And that makes me feel even more vulnerable."
When women are harassed, their first feeling is anger. When asked what did you feel, 77% shared that they felt angry, 62% felt scared, and 58% felt worried.
More importantly, sexual harrassement does not happen in dark rooms; women shared that it happened in a public space (office, gym, street, online) for 84% of them.
"We need to increase awareness of everyone; people need to know how to protect themselves and react appropriately in case of meeting the bad guy."
There is a great need for support for victims, but not only. We all have a very high chance of knowing a friend that has been or will be a victim of sexual harassment. We all need to learn how to help in the right way.
In that effort, you will find on the NOI website a webinar giving some first information, and you can listen to our onmic showXóm NÓI episode 5. 
NOI is a new media company committed to telling the stories of Vietnamese women by putting women at the centre of every content they create, celebrate and discover. NOI's ambition is to be the leading digital media for the new generation of Vietnamese women shaping new narratives and connecting women.
---
All views and opinions expressed on this site are those of the individual authors and comments on this site are the sole responsibility of the individual contributor.