By Ms. Tien Tran, Partnership Manager, Lulupack – 
E-commerce has been booming in the past year, especially during the pandemic when people turned to online shopping for convenience and safety. However, this also means that more and more packaging waste is being generated and discarded, posing a serious threat to the environment.
"Look a fish…"
While we can quote the statistics (which I will do in the further down), as a person living in Vietnam, I can see the effects of packaging pollution with my own eyes.
This was also seen in the eyes of the founder of Lulupack:
The origin story of Lulupack is a personal one for the founder, Fred Drigny. He was on a family vacation on the island of Phu Quoc where his two boys were playing on the beach. They saw something floating in the water and shouted:
"Dad, look, a fish!"
They ran to get it and show him. But it was not a fish. It was a white piece of plastic.
That moment made him realize that he had to do something to protect his children's future.
Packaging Pollution
You may be aware that plastic pollution is a serious problem on found both on beaches and out at sea. Most of the plastic waste that ends up in the oceans comes from rivers in Southeast Asia.
According to Statista¹, the global e-commerce industry used approximately 2.1 billion pounds of plastic packaging in 2019, and this number is projected to reach 4.5 billion pounds by 2025. In 2019, e-commerce plastic packaging waste was estimated at more than one billion kilograms worldwide¹. This numbers are impossible to grasp but what is in this impossible data is that we cannot let happen.
The effect is a catastrophe.
Plastic packaging is not only harmful to wildlife and marine life but also contributes to greenhouse gas emissions and climate change. Moreover, most plastic packaging is not recycled or reused but ends up in landfills or incinerators.
Not only will this be a negative impact on our ecosystem, this will also be a negative impact on many sectors who rely on the pristine views and clean environment.
For example, more and more visitors that come to Vietnam comment on the plastic waste that lies in our seas and around.
Reduce and Reuse 
To support e-commerce businesses is to also give them options in packaging that has a positive impact on the ecosystem. This is where Lulupack comes in. And yes, I work here so it is total plug on the business but with a positive impact.
To stem the 'catastrophe', Lulupack is a reusable packaging service that aims to eliminate single-use packaging waste for e-commerce businesses. Lulupack provides durable and and not only are our bags durable and  affordable bags they that can be reused more than 80 times. The bags are light, adjustable, weatherproof, and secure and can fit a variety of products.
A Vietnam Option 
Let me share an experience here in Vietnam.
One of Lulupack's clients in Vietnam is an online clothing store that has seen a significant increase in sales during the pandemic. The owner was concerned about the environmental impact of their business and wanted to find a sustainable solution for their packaging needs. After partnering with Lulupack, they were able to reduce their packaging waste while also providing their customers with an eco-friendly option.
Customers appreciated the effort to reduce waste and were happy to return the empty bags at collection points by scanning the QR code. They were also rewarded for their eco-friendly actions with discounts or vouchers.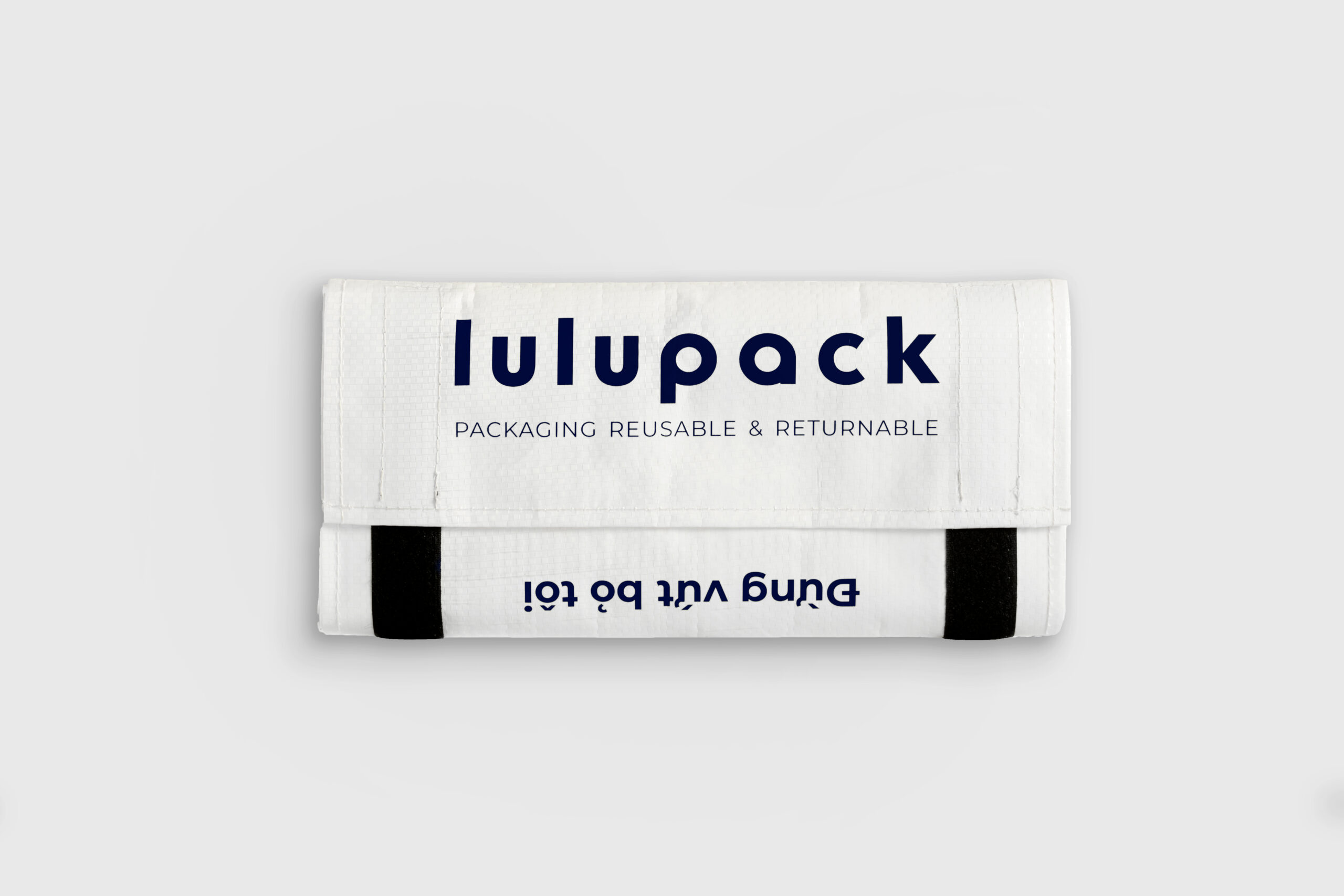 Giving More Sustainable Options 
As consumers become more aware of their impact on the environment, they are increasingly looking for sustainable options when making purchases.
Let's keep on working on solutions that meets this demand while also helping businesses reduce their environmental impact.
---
All views and opinions expressed on this site are those of the individual authors and comments on this site are the sole responsibility of the individual contributor.